GENERAL PLUMBING SERVICES
Jet Plumbing and Gas provide a full range of general plumbing services, from fixing leaking taps and toilets, clearing blocked drains and gutters to full plumbing installations. We are fully licensed and accredited for all types of plumbing services and our qualified tradespeople are always on-time and reliable.
For more specialised plumbing services we also do water tanks, hot water, bathroom design and gas installations.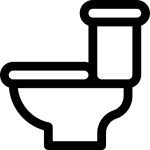 Hate that annoying drip you hear at night? Sick of your smelly toilet? Chances are it's a quick and easy fix for us. We'll get in and get out and have your toilet back to working the way it was meant too.

From drains to taps to toilets, we can install it all. Speak to us to ensure all stages of your plumbing installations are covered in the right way. 

We can replace your rusted out guttering and help you out with managing those irritating leaves that are always blocking up your downpipes. If you notice parts of your roof are damaged, give us a call.